More details of the terrorist attack on the Military Base in Cúcuta
This Wednesday, June 16, through a video, new details were revealed about the car bomb that entered the battalion of the 30th Brigade of the National Army, in the city of Cúcuta, capital of Norte de Santander.
In the footage you can see a white truck with license plates JGX-180, Toyota Fortuner, which stops at the entrance of the military complex where a soldier approaches, talks for a moment with the driver, checks the interior of the trunk and gives him permission to entry.
Everything happened around the measured day of Tuesday, June 15, as recorded by security cameras that reveal the moment in which the vehicle entered the battalion's facilities.
A detail that draws the attention of the authorities is that the soldier didn't have the mirror that allows to see the vehicles underneath, nor were there anti-explosive dogs, which must be alongside the review of all the vehicles that are close to entering the military garrisons.
In addition, the two men who were in the vehicle impersonated public officials; Although none was identified with uniforms or presses of any official institution, on the contrary, they were dressed in civilian clothes.
Likewise, in the last hours, images were revealed about the alleged driver of the car bomb; who apparently would have remained in the battalion for about 2 hours and 15 minutes.During this time, the subject had time to move the car from place to place on two occasions, first, in front of the medical dispensary and then near the intelligence and police offices.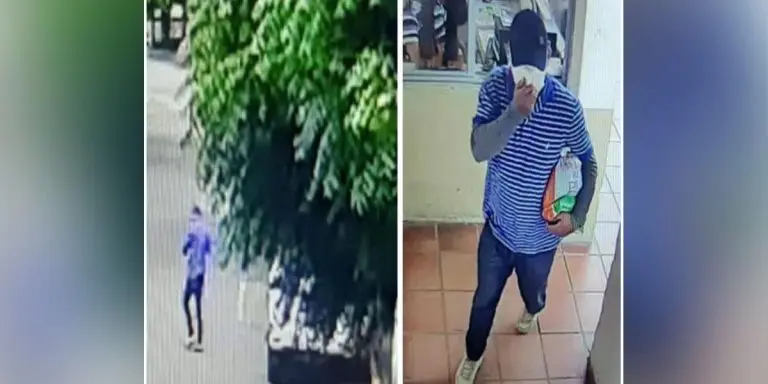 The two hypotheses that the authorities handle point to the ELN and the dissidents of the 33rd front of the extinct FARC as possible responsible for the terrorist act.
Given the events, President Iván Duque announced a reward of 500 million pesos to find the whereabouts of the perpetrators of the terrorist attack.
"A reward of 500 million pesos (100,000 dollars more or less) has been available to find the material and intellectual authors of this act," said the president.